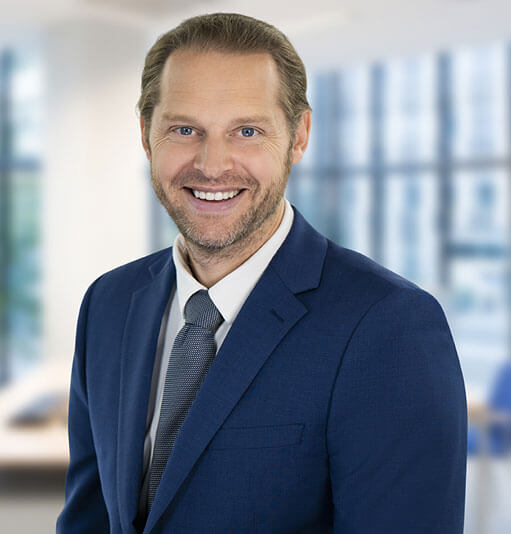 Marcus J. Susen, Esq.
Civil Trial Attorney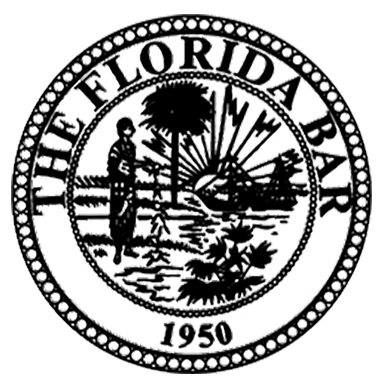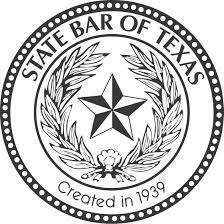 Marcus focuses his practice primarily on defective medical devices and drugs, along with sexual abuse cases and catastrophic injury accidents. He has tried a substantial number of cases to verdict as lead counsel which has allowed him to receive his Board Certification in Civil Trial from the Florida Bar- a privilege awarded to less than 2% of Florida attorneys.
Prior to the age of 37, Marcus was appointed Lead Counsel of a consolidated litigation in PA Federal Court involving thousands of injured women by the birth control device known as Essure. This national litigation subsequently settled for approximately $1.6 Billion dollars. Marcus has also tried a substantial number of cases involving individually injured parties. For example, prior to the age of 30, Marcus tried an auto accident case in federal court resulting in a $2.45 Million-dollar jury verdict. Whether you have been injured in an accident or you are one of many injured by a defective device or drug, Marcus has the experience to take on any defendant and the results to back it up.
Marcus and his cases have been featured in several national publications including Forbes, Reuters, and Yahoo! Finance and he frequently participates in speaking engagements on mass tort cases.
Mr. Susen graduated in the top 4% of his class, magna cum laude, from Nova Southeastern University School of Law. Prior to that he graduated from Boston University. In his spare time, he trains in boxing, Muay Thai, Brazilian Jiu Jitsu and enjoys meditation, running and scuba diving.
J.D., Nova Southeastern University (Honors: Top 4% of Class, Dean's List, Magna Cum Laude)
B.A., Boston University (International Relations)
Essure Discontinued: Where Do We Go from Here? Mass Torts Made Perfect, Oct. 4, 2018, Las Vegas, NV
Mass Tort Landscape, Harris Martin's MDL Conference: Navigating "Game-Changing" Dynamics, Nov. 28, 2018, New York, NY
Harris Martin's MDL Conference: Zantac: Identifying Cases and Injuries, Jan. 29, 2020, Nashville, TN
National Trial Lawyers Summit: Growing Your Law Firm, May 5, 2021, Miami, FL
JURISDICTIONS ADMITTED TO PRACTICE
All Florida State Courts
All Texas State Courts
U.S. District Court Southern District of Florida
U.S. District Court Middle District of Florida
U.S. Court of Appeals for the First Circuit (Covering Puerto Rico, Massachusetts, Maine, New Hampshire, and Rhode Island)
Susen Law Group was formed by Attorney Marcus Susen after initiating one of the largest personal injury cases of the decade concerning a dangerous birth control device manufactured by an international pharmaceutical company. A number of women, who banded together in an online support group they called "Essure Problems", came to Marcus after they had difficulty finding a lawyer who would help them. No law firm wanted to take their case because of a complex legal hurdle associated with pursing the case.
This case also involved meeting with the FDA and lobbying with his clients in Washington DC. Marcus' efforts and his many hours of research paid off and allowed the women gain access to the Courts. SLG strongly believes that sometimes it's necessary to take your client's fight beyond the courtroom.
The litigation involved thousands of plaintiffs and was ultimately consolidated in the Federal District Court for the Eastern District of PA. Marcus was appointed Lead Counsel of the "Plaintiffs' Steering Committee" for this consolidated litigation. This Steering Committee included several law firms uniting for the common good of the many injured women. After years of fighting the Company this national litigation eventually settled for approximately $1.6 Billion Dollars.

Marcus was the only lawyer to listen to us when no one else would. I am so grateful for what he has done for me and all injured women.

Seeing the power of teamwork and what lawyers can accomplish when they band together, Marcus was on a mission to create a law firm that promoted this approach. Marcus notes: "Victims deserve to have representation with national influence. Big pharma and insurance companies have access to diverse resources and so should others who have been harmed by them."
Often times the attorneys at SLG will associate with other law firms to work on a case. This approach does not change the standard contingency fee that personal injury firms charge. At SLG, clients don't pay fees or costs upfront. Instead, the fees and costs are paid at the end of the case from the potential settlement or recovery- similar to most personal injury firms.
However, at SLG we give up a portion of our own fee to share with our national co-counsels so that you have the benefit of multiple law firms representing you. Marcus explains: "One of the first questions I typically ask clients is whether they would prefer one firm or several firms to represent them- for the same fee? Almost all of them choose the latter." As such, at SLG clients are often represented by several firms who then share that one fee.

It's time to provide the injured with the same level of access to the legal system as the corporations and insurance companies.

Marcus explains how his approach evens the playing field and is similar to the one taken by large corporate defendants and insurance companies: "Typically large corporations and insurance companies will have one law firm start the case, another law firm deal with technical issues, and a completely different law firm actually try the case. Some corporations even hire a separate law firm just to select the jury.
Why shouldn't you have the benefits of multiple firms working for you as well?"
Marcus Susen was invaluable in helping me through a difficult time in my life. After being injured by a medical device, we didn't know where to start or what to do. When no one listened, he did! I can't thank him enough for his compassion, kindness and all his effort. The time and countless years to be where I/ we are today I thank you from my heart
Marcus Susen you are one of my heroes. No matter the outcome, you'll always have my greatest respect. You took on a case that other attorneys had told me there wasn't one. You were not intimidated. You could not be discouraged. I am forever and always grateful for all you have done. You're truly an amazing human and I am blessed to have you in my corner.
Marcus represented us better than I could have imagined. He was a model advocate for his clients and a leader for all of the attorneys involved. Marcus's ability to be calm, confident, and still have a sense of humor during the most challenging times, helped me feel at ease every step of the way. Marcus knows how to preserve. I would recommend his excellent judgment to handle any legal issues.
With Marcus, I found that fiery, determined, caring and compassionate attorney who fights for his clients. I'm that client that has a TV show courtroom drama case that was labeled as unwinnable. I never thought I would find that attorney who was like what you see on TV; I thought they didn't exist. Then I found Marcus.
Working with Marcus has been such an easy process as he worked so hard to get the job done and have to say it was to my benefit! He kept in contact as the status of information changed or about any updates to my case and I felt comfortable realizing I was in great hands! I highly recommend Marcus for your legal concerns!
In 2011, I had created a support group on FaceBook for women harmed by Essure. We started reaching out to firms to see if we could pursue injury claims. Dozens of firms turned us down. When we brought our research to Marcus, not only was he intrigued, but he was outraged. Marcus has always stood by our side. I couldn't recommend a more reliable, kind, and hard-working attorney.
I highly recommend Marcus to anyone needing legal representation. He was a trailblazer and stood up to the challenge that ultimately opened up the courts and brought justice to many. I am confident that his extensive knowledge of the law, relentless legal advocacy, integrity, perseverance, and heart of gold will continue to drive and guide him to success in and out of the courtroom!